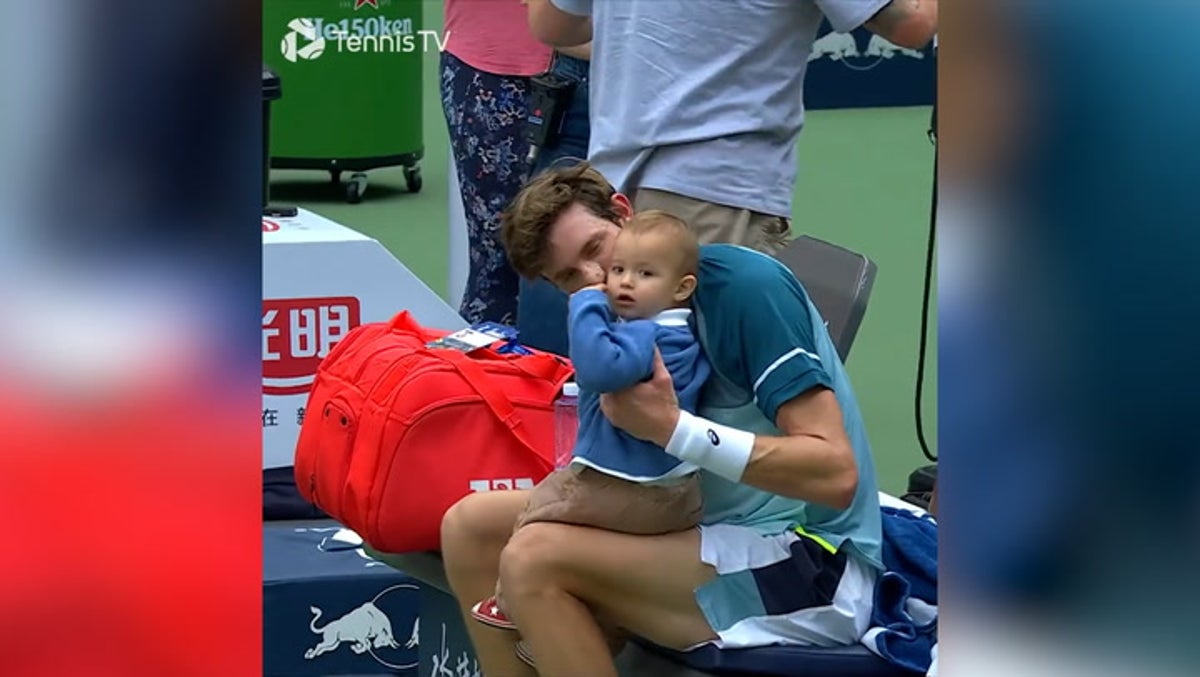 Nicolas Jarry's adorable son, Juan, toddled onto the tennis court as his father celebrated his fourth-round win at the Shanghai Masters.
In heartwarming footage, the 18-month-old is seen walking around the net to his father, who picks him up for a little hug.
Jarry's wife, Laura, and their sons Juan and newborn Santiago, were in attendance in Shanghai to cheer him on against Diego Schwartzman on Tuesday (10 October).
The Chilean beat his opponent 6-3, 5-7, 6-3 to book a quarter-final meeting with world No 19 Grigor Dimitrov.