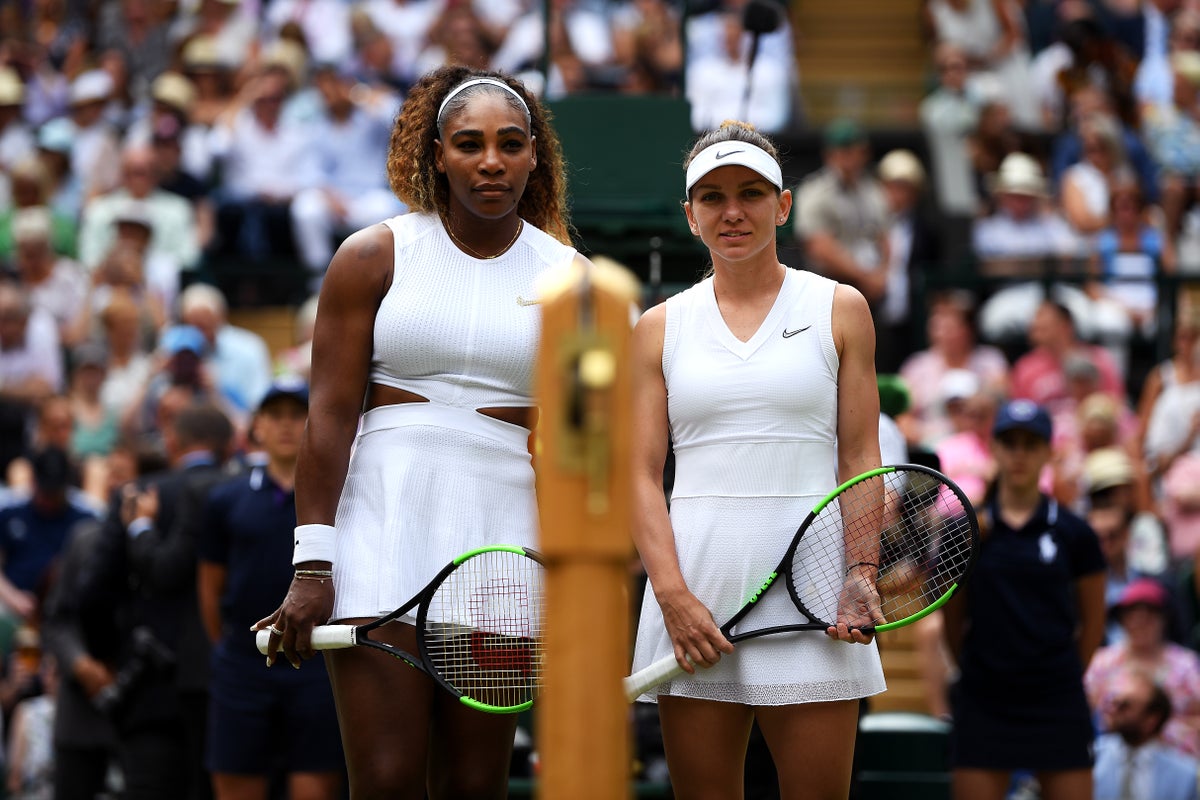 Sign up to our free sport newsletter for all the latest news on everything from cycling to boxing
Sign up to our free sport email for all the latest news
Tennis player Sorana Cirstea has accused Serena Williams of being "arrogant" after the 23-time grand slam champion appeared to make a dig at Simona Halep following her recent doping ban.
Halep, a former Wimbledon and French Open champion and world No 1, was banned for four years on two charges of breaching anti-doping regulations after testing positive for banned blood-booster roxadustat at the US Open last year. A tribunal upheld the Romanian's suspension and accused her of "likely" taking performance-enhancing drugs.
Halep has strongly denied knowingly taking a banned substance and said she had evidence to show that small amounts of the anaemia drug entered her system from a licensed supplement that was contaminated.
Following the news of Halep's ban, Williams cryptically tweeted: "8 is a better number". Williams won seven Wimbledon titles, losing to Halep in the final in 2019.
Speaking to Sport Romania, Halep's compatriot Cirstea said: "Serena as a player was extraordinarily good. As a person, she always had this arrogance. She didn't accept when someone could beat her or took a title from her."
Halep said she will "pursue all legal remedies against the supplement company in question", and Cirstea leapt to her defence, suggesting contamination was a viable explanation for the test results.
"I know Simona. I don't think she ever consciously doped. This suspension is for an innocent person," she said. "I was afraid to take anything, I was afraid to take an aspirin. I'm maybe a little paranoid, but it's no joke. It's every athlete's nightmare."
Williams also commented on a tweet by her husband, Reddit co-founder Alexis Ohanian, who reposted a photo of himself wearing a T-shirt with the slogan: "Keeping kids off drugs."
He had worn the T-shirt at a match Williams was playing against Maria Sharapova, who at the time had returned from a 15-month doping ban. Williams responded to his caption "some fashion is timeless" with the reply: "Seriously not out of style."
Williams gave birth to a baby girl last month almost exactly a year after her last match as a tennis player.
Adira River Ohanian is the second child, and second daughter, for the 41-year-old Williams and her husband. Their first, Olympia, was born in 2017.