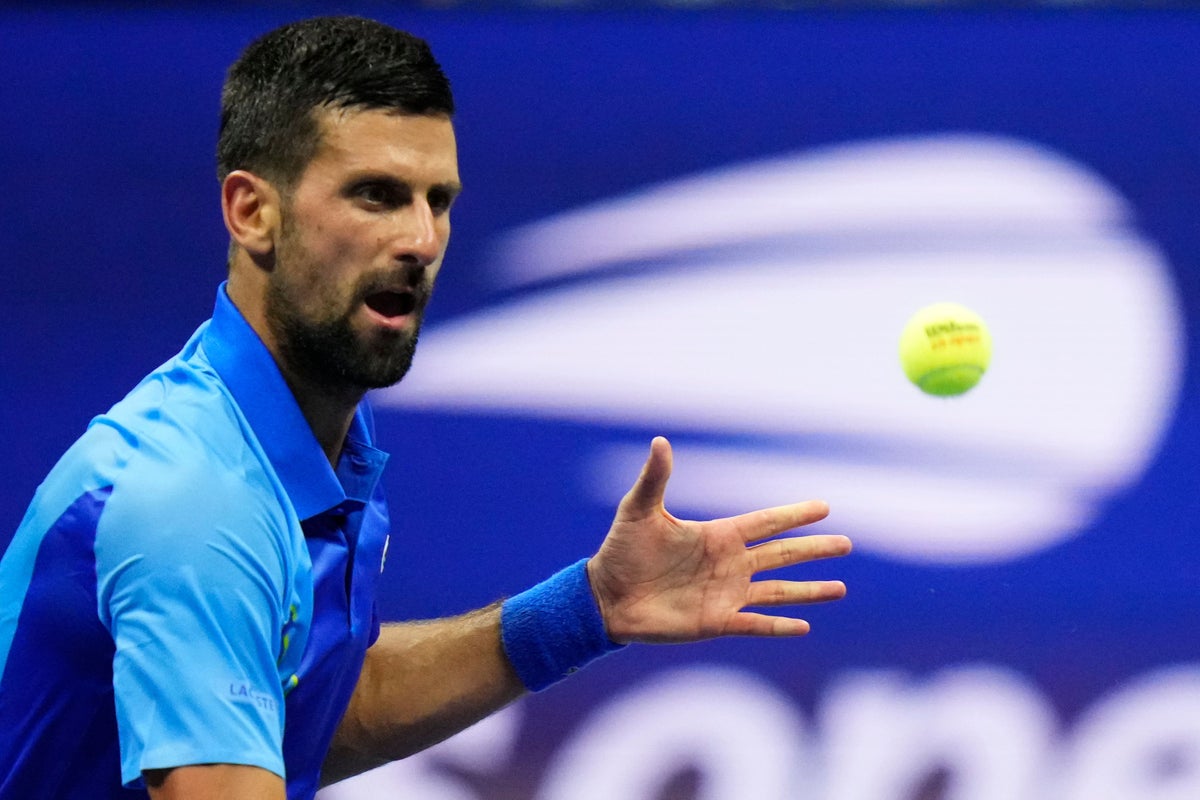 Sign up to our free sport newsletter for all the latest news on everything from cycling to boxing
Sign up to our free sport email for all the latest news
Novak Djokovic secured a return to the world number one spot with a near flawless late-night performance at the US Open.
The 36-year-old Serbian, who missed last year's tournament due to not being vaccinated against Covid, swept past France's Alexandre Muller 6-0 6-2 6-3.
Flushing Meadows hosted a tribute to former former champion and equality campaigner Billie Jean King, celebrating 50 years since the US Open offered equal prize money to men and women with Michelle Obama making a speech, before Djokovic took to the court at 11pm local time.
He said: "Well, I knew it was going to be a late night for me, a late start of the match.
"Nevertheless, I was excited to go out on the court. I didn't care if I started after midnight because I was looking forward to this moment for few years, to be out on the biggest stadium in our sport, the loudest stadium in our sport, playing night session.
"It was a special night, they had a ceremony. It took longer than I would probably have wanted but was a great joy to be stepping out on the court.
"I think the performance explains how I felt, particularly in the first two sets. It was kind of lights-out tennis really, almost flawless, perfect first set.
"I probably had the answer for every shot he had in his book. Overall I'm very, very pleased with the way I feel, with the way I'm playing. Hopefully I can maintain that level. It's just the beginning of the tournament, but I already like the level of tennis."
Djokovic will replace reigning champion Carlos Alcaraz at the top of the rankings following the US Open. It will be the seventh time the number one spot has changed hands this year.
Get all the latest US Open tips and odds here.