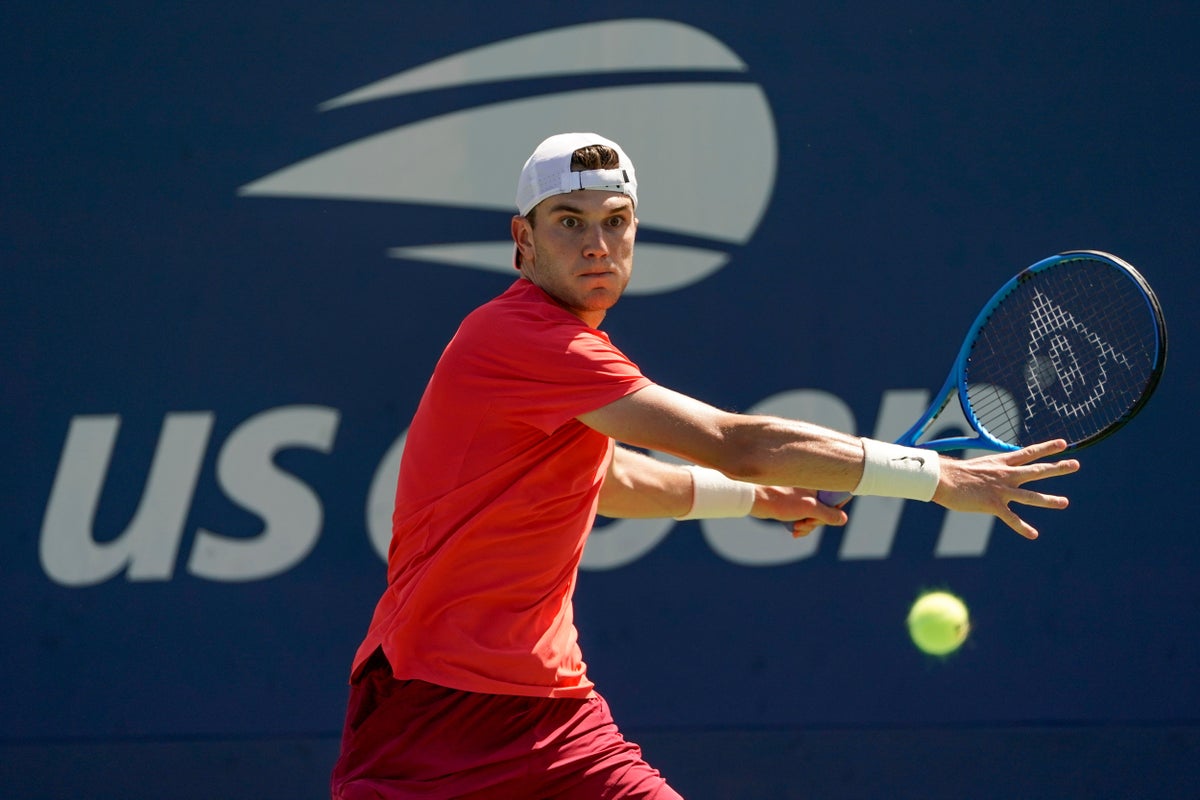 Sign up to our free sport newsletter for all the latest news on everything from cycling to boxing
Sign up to our free sport email for all the latest news
Jack Draper was almost in tears after learning he may have to miss the US Open, but now the 21-year-old British hope is in the third round.
Draper, who last year was ranked as high as 38 in the world, has endured a torrid 12 months with injuries and had to miss Wimbledon with a shoulder tear.
Now outside the top 100, Draper felt the shoulder again in a warm-up event and feared the worst.
But the issue has cleared up and Draper is yet to drop a set at Flushing Meadows after beating 17th seed Hubert Hurkacz 6-2 6-4 7-5 in the second round.
"I felt something in my arm again that I hadn't had in a while, and, you know, came here with the intention of 'we'll take it day by day'," he said.
"I had a scan and I had a very small bit of edema in my arm, which is basically a tear.
"I was looking with my coach and physio thinking, you know, just another bit of time off. We were almost in tears. What more can we do?
"There was a strong chance I couldn't play this week. But we got the scans done and sent it back home and they said it's not the same injury, so it's not that serious.
"I'm kind of looking after it each day. It was a bit sore after my last match but when the adrenaline kicks in and obviously playing the US Open, I just put it out of my mind and go out and try my best to play the tennis I want to."
Draper will face American Michael Mmoh as he bids to reach the fourth round of a grand slam for the first time.
"It's weird how sort of this sport works," he added. "Sometimes you can be at your lowest point and then all of a sudden you get on a bit of form and you're playing great and your body feels good.
"Hopefully, touch wood, this is going to be the start of something."
British number one Cameron Norrie joined Draper in the third round.
The 28-year-old fired 15 aces on his way to a 7-5 6-4 6-4 victory over Hsu Yu-hsiou of Chinese Taipei.