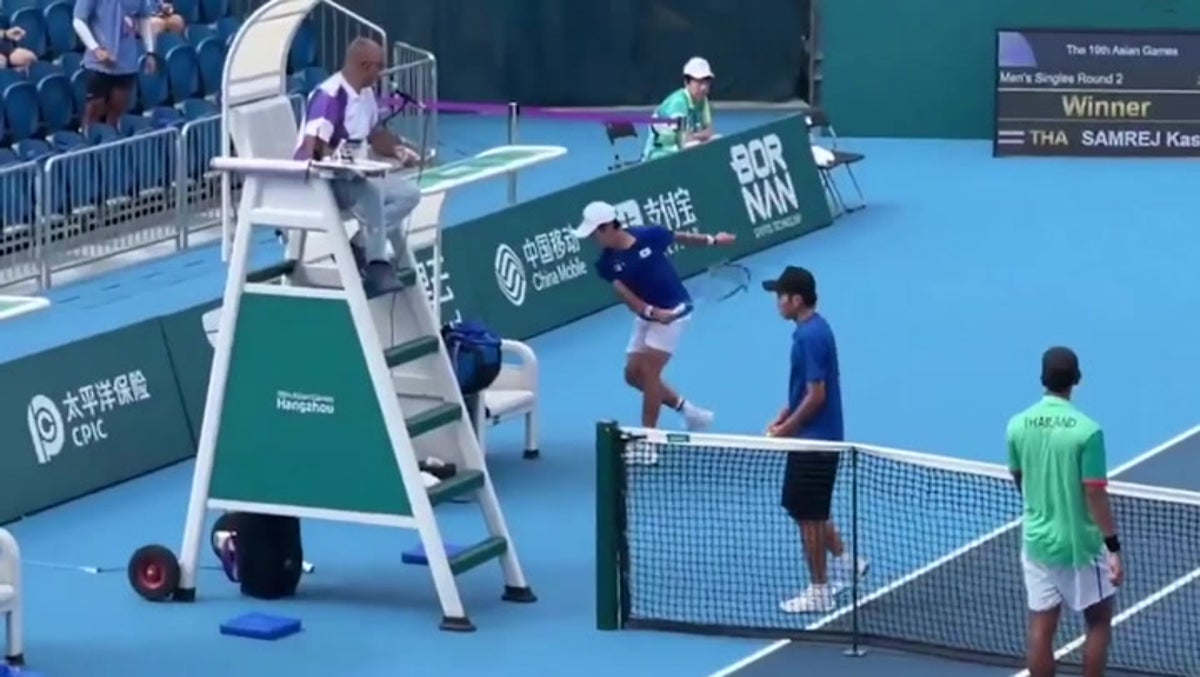 A South Korean tennis player smashed his racket after losing to a Thai athlete ranked more than 500 places below him at the Asian Games in China on Monday 25 September.
Kwon Soon-woo, 25, destroyed his racket in an embarrassing meltdown following his defeat to Kasidit Samrej, 22, at the Hangzhou Olympic Sports Centre.
Footage shows the furious athlete beating his racket against the court as the crowd jeered from the sidelines.
Samrej, who is ranked No. 636 in the world, was also seen approaching for a handshake after the match but was ignored by the Korean in a show of unsportsmanlike behaviour.