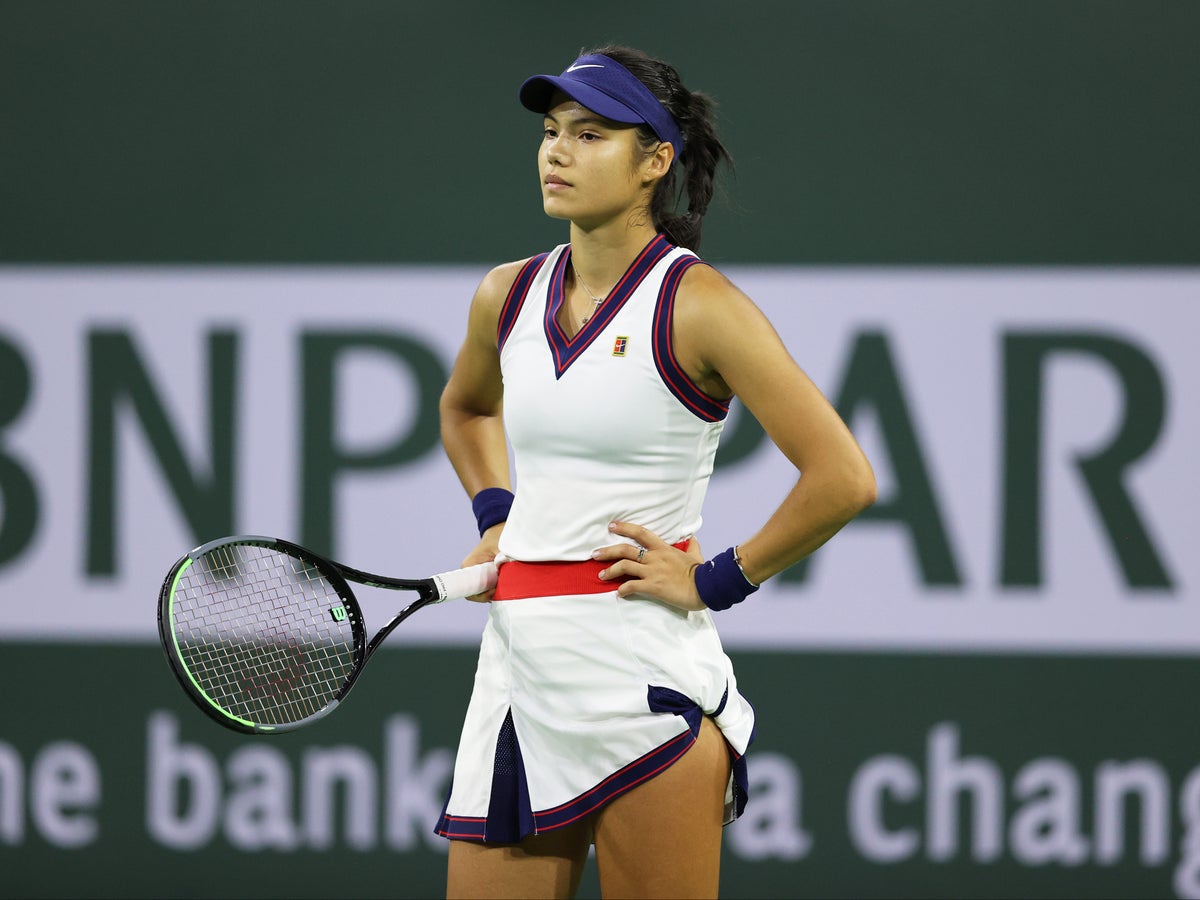 Sign up to our free sport newsletter for all the latest news on everything from cycling to boxing
Sign up to our free sport email for all the latest news
Emma Raducanu could miss out on working with the world's best coaches as they "might be afraid to take the shot" given her track record of firing members of her team, admits the tennis star's agent.
In her young career, Raducanu has cycled through coaches at a remarkable rate, with five having come and gone in the last two years alone – Nigel Sears, Andrew Richardson, Torben Beltz, Dmitry Tursunov and Sebastian Sachs.
Some top tennis players will remain with one coach for the majority of their career but Raducanu's agent Max Eisenbud – who is senior vice-president at IMG –says the 20-year-old and her father Ian have no plans to change her hire-and-fire approach, even if it means missing out on the top talent.
"Her dad and Emma control all the coaching stuff," Eisenbud said during an interview with the Tennis Podcast. "That's been their philosophy all the way up through the juniors – that they never had coaches a long time – so for them that's calm waters: having a coach for four to five months and then going on to someone else.
"That's not traditional. I think people have a hard time understanding how you can get to the fourth round of Wimbledon [in 2021] and then you don't keep working with Nigel Sears, who is a great coach and a great guy. People when she stopped working with Nigel were killing her – and then she won the US Open.
"It doesn't look great for the people who want everything to be wrapped up in a perfect bow. But for the family, it's just the way they've always done it. People just need to get over the fact that that's what she's gonna do. It's probably gonna be like that for the rest of her career, because that's what's comfortable for them.
"I would think there are probably coaches who might be afraid to take the shot because they've seen a track record."
Emma Raducanu stunningly won the 2021 US Open
(PA Media)
Raducanu burst on to the scene when she spectacularly won the US Open as an 18-year-old back in 2021, becoming the first British woman to claim a singles grand slam since Virginia Wade in 1977.
However, injuries have severely hampered her in the years since and she hasn't played since May as she recovers from surgery on both wrists and one ankle.
The enforced break has seen her drop out of the world's top 100 but Eisenbud is adamant that she will return stronger than ever and go on to lift more grand slam titles.
"If you look from [Maria] Sharapova, most of the teenagers that won, it took them two years to win again," explained Eisenbud. "She skipped many steps and many experiences. I'm not surprised by any of the up-and-down tennis.
"I wouldn't bet against her. She's going to figure this all out. She's young. You don't just accidentally win the US Open the way she did. You have to be great to do what she did.
"Do I think that she will be in the top five in the world for 20 years? I don't think so, I don't think she is that. But I think she will win more grand slams, and she will compete to be at the top when things settle down."