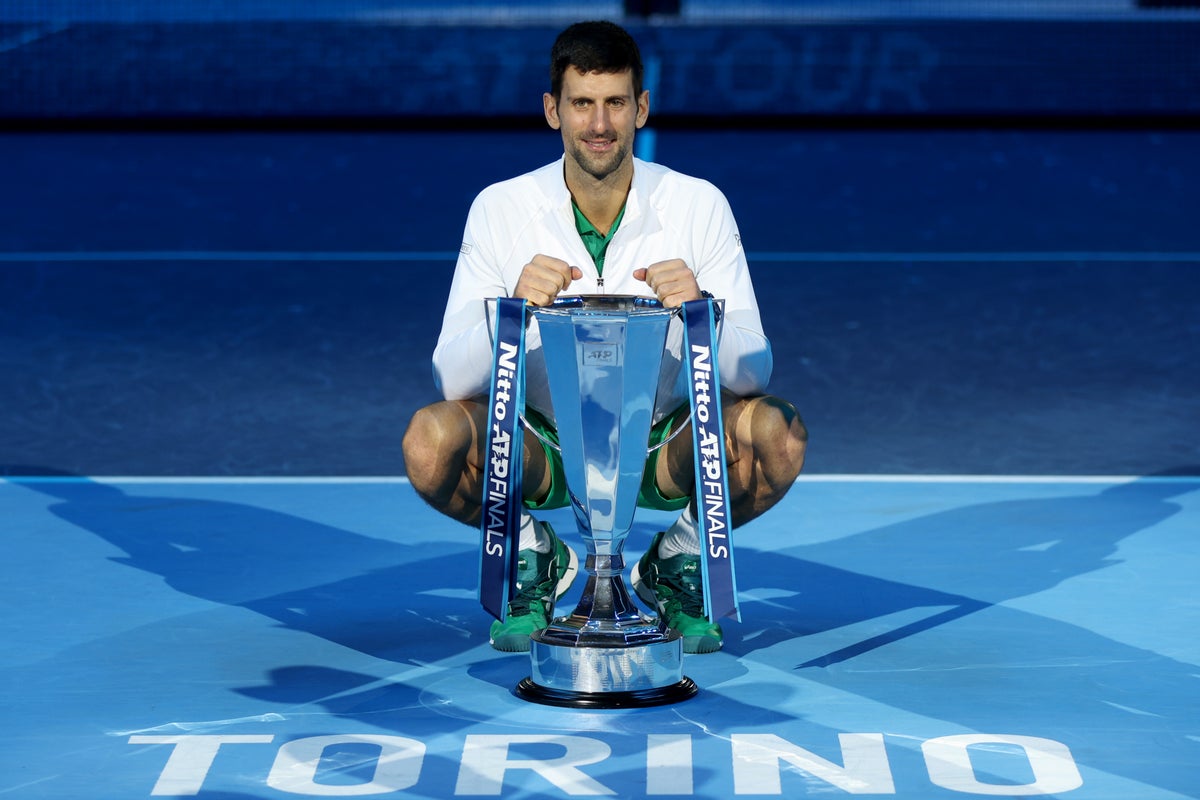 Sign up to our free sport newsletter for all the latest news on everything from cycling to boxing
Sign up to our free sport email for all the latest news
The best men's tennis players in the world will descend on Turin for the season-ending ATP Finals.
Eight singles competitors and eight doubles pairings will compete in the Italian city as they seek the prestigious trophy.
Novak Djokovic is back to defend his singles title and is joined in the line-up by Carlos Alcaraz for the first time.
The Spaniard missed out on last year's event due to injury while Djokovic is in form after winning the Paris Masters.
Here's everything you need to know ahead of the Finals.
When are the 2023 ATP Finals?
The ATP Finals will take place between Sunday 12 November and Sunday 19 November at the Pala Alpitour in Turin, Italy.
How can I watch the event?
Viewers in the United Kingdom can watch the action live on Amazon Prime Video.
If you're travelling abroad and want to watch major sporting events, you might need a VPN to unblock your streaming app. Our VPN roundup is here to help: get great deals on the best VPNs in the market. Viewers using a VPN need to make sure that they comply with any local regulations where they are and also with the terms of their service provider.
Who has qualified for the finals?
The eight singles players to have qualified for the ATP Finals are:
Novak DjokovicCarlos AlcarazDaniil MedvedevJannik SinnerAndrey RublevStefanos TsitsipasAlexander ZverevHolger Rune
And the doubles pairings competing are set to be:
Ivan Dodig & Austin KrajicekWesley Koolhof & Neal SkupskiRohan Bopanna & Matthew EbdenMarcel Granollers & Horacio ZeballosSantiago Gonzalez & Edouard Roger-VasselinRajeev Ram & Joe SalisburyMaximo Gonzalez & Andres MolteniRinky Hijikata & Jason Kubler
When is the draw for the finals?
The draw will be held at 2pm GMT on Thursday 9 November.
What is the schedule for the ATP Finals?
Sunday, November 12: Singles and doubles group matches (Sessions start at 11am and 5.30pm GMT)
Monday, November 13: Singles and doubles group matches (Sessions start at 11am and 5.30pm GMT)
Tuesday, November 14: Singles and doubles group matches (Sessions start at 11am and 5.30pm GMT)
Wednesday, November 15: Singles and doubles group matches (Sessions start at 11am and 5.30pm GMT)
Thursday, November 16: Singles and doubles group matches (Sessions start at 11am and 5.30pm GMT)
Friday, November 17: Singles and doubles group matches (Sessions start at 11am and 5.30pm GMT)
Saturday, November 18: Singles and doubles semi-finals (Sessions start at 11am and 5.30pm GMT)
Sunday, November 19: Singles and doubles finals (Session starts at 2pm GMT)