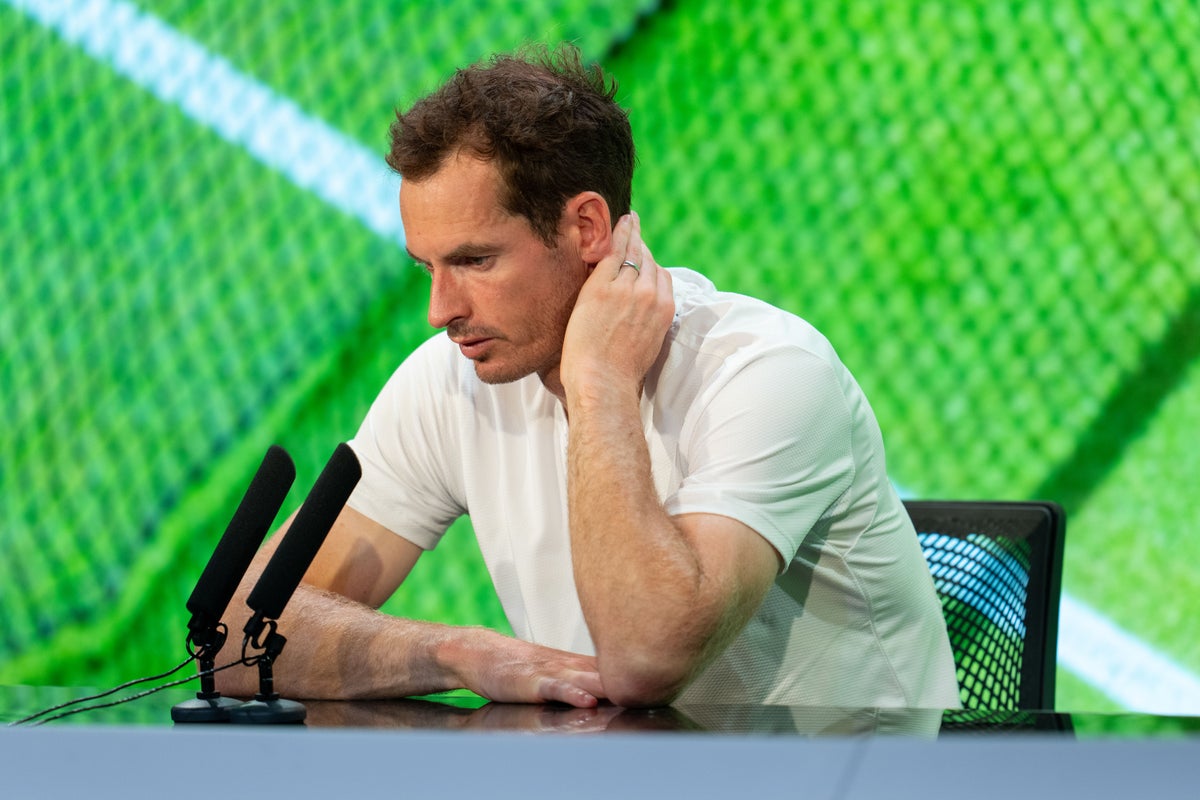 Sign up to our free sport newsletter for all the latest news on everything from cycling to boxing
Sign up to our free sport email for all the latest news
Andy Murray has said that he "wasn't bothered" about being labelled "moody" early in his tennis career, admitting that the tag was partially "justified".
The Scot was thrust into the sporting spotlight after becoming British No 1 at the age of 18 in 2006 after claiming a maiden ATP title in San Jose.
Murray went on to secure three grand slam crowns, including two Wimbledon singles titles, and became one of the world's most popular and recognisable tennis players, but struggled to shake a reputation for surliness.
Reflecting on his public image in an interview with The Times, Murray conceded that he had not been ready for the attention and scrutiny that came with his budding stardom on the court.
"I found the whole experience of my life changing overnight at 18 years old very difficult," Murray said.
"Everyone makes lots of mistakes when they're a teenager. For most of the population, that doesn't happen in front of millions of people. All the attention was not something I was very well prepared for.
"I wasn't too bothered about being portrayed as "moody"; some of that would have been fair and justified."
The 36-year-old suffered a second-round exit against Stefanos Tsitsipas on the Wimbledon grass this year.
Murray had arrived at the tournament on an encouraging run of performances, securing three challenger titles in a return to somewhere closer to his best.
The two-time Olympic gold medallist has struggled to regain top form since undergoing the first of two major hip surgeries in 2018, and admits that another injury could spell the end of his career.
"I don't want to have played my last match at Wimbledon," Murray stressed. "I'm still planning on continuing. But you never know with my age. Another injury could be the end. You can't predict it.
"I'm not worried about what I'll do when I finish playing. Before I had surgery, I had to accept that I might not play again. So I went through that process mentally and although it was hard, I accepted it.
"The good thing about the six months of rehab after the operation was I got to feel what being a retired tennis player would be like. I spent time at home with my family, played lots of golf. I really, really enjoyed it — I've got lots of things to look forward to."